Sitecore + Deloitte Digital
Gain competitive advantage using brilliant customer experiences
The path to long-term consumer loyalty starts with omnichannel customer data and 1:1 personalisation. It's within your reach.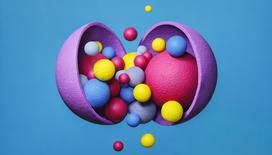 Sitecore and Deloitte Digital have partnered to assess your unique opportunity for success and deliver an outsized competitive advantage. What does that look like? First, they align your business goals and marketing challenges. Then they build the foundation for brilliant customer experiences with a supercharged, composable martech stack that connects ideas, technology, and talent to activate revenue growth and reduce your operating costs.
Show them you know them
Winning customers isn't easy. The sophisticated consumer expects a superior customer experience – and let's face it – they're all sophisticated users of technology these days.
It's even harder to keep consumers loyal to your brand. It requires an elevated human experience that treats each one as a unique individual and remembers who they are and what they like over time. Do that and you're on the path to success.
Show me how
Winning the Customer Experience Race
A powerful platform to personalize experiences
Discover our end-to-end content and commerce solutions.