WEBINAR
Create seamless ordering experiences
Deliver experience-led commerce on any channel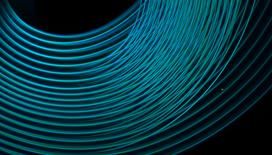 Sitecore Commerce Cloud
Consumers and business buyers expect easy buying experiences, everywhere.
It's hard to keep pace with the technology needed to deliver.
Unlock the ability to deliver infinite B2X commerce experiences — then make these experiences captivating with intelligent, intent-based product discovery, and marketing automation capabilities.
Design, develop, and deliver your dream customer experience by accelerating your cloud transformation with minimal disruption, while incrementally deploying only what you need at any given moment.
Utilising modern SaaS and Headless technologies, Commerce Cloud can be seamlessly integrated into your existing marketing technology stack to deliver business outcomes in record time.
Join us for a 45-minute webinar in which we will discuss:
How to amplify your growth strategy with experience-led commerce.
Strategies to future-proof and scale your commerce strategy to sell on any digital or physical channel
The power of identifying buyer intent and customised product search results, merchandising and recommendations with an AI-powered product discovery solution
The Composable Future: Webinar Series
Register for future webinars or watch on-demand our series exploring Sitecore's modern, SaaS-based, composable DXP.
Register today