WEBINAR
Digital experiences that deliver
Unlock customer data to make every interaction smarter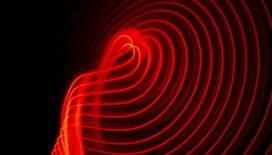 Sitecore Engagement Cloud
Consumers and business buyers expect brilliant experiences from every brand. That's easier said than done for marketers.
To build effective, engaging, and efficient experiences for your brand, you need to be able to create strategies that demonstrate an understanding of your customers, build relationships, and deliver memorable moments.
To make that possible, every customer interaction has to be informed by real-time data and insights.
Start generating impactful experiences with Sitecore Engagement Cloud, a suite of Saas products which enables you to understand your users — explore customer data management, engage with audiences across channels and through marketing automation, and deliver tested, personalised, and optimised experiences.
Join us for a 45-minute webinar in which we will discuss:
Why brands must harness data, optimisation and automation across customer journeys.
How to connect and activate customer data across your ecosystem to drive relevance with an intelligent customer data platform
The power of optimising every experience across every channel with a next-gen experimentation and personalisation
How an AI-powered marketing automation solution can make email simple and transform campaign results
The Composable Future: Webinar Series
Register for future webinars or watch on-demand our series exploring Sitecore's modern, SaaS-based, composable DXP.
Register today