WEBINAR
Your roadmap to ultimate customer experiences
How to optimize to best position your brand for future business change & growth.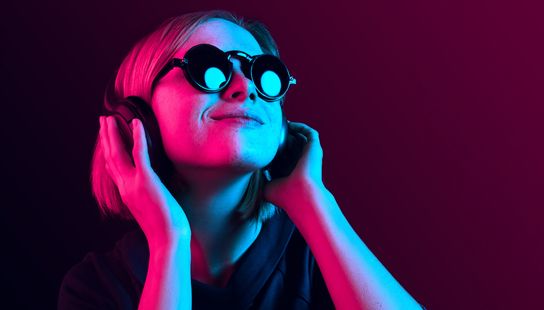 Sitecore's biggest event of the year delivered a mix of brilliant thought leaders and innovative solutions. Together with our partner Valtech we want to recap the most interesting moments.
Join us to gain valuable insights and practical tips for a future-proofed roadmap that brings you the essential flexibility, scalability, and agility to best position your brand for ongoing business change and growth.
Learn how you can optimize your MarTech stack and ecosystem and how Sitecore can support with its end-to-end solutions.
3 good reasons to attend this session:
Get exclusive insights of Sitecore's latest products and its roadmap vision
Learn how your open, scalable, and agile MarTech stack could look like
See what the future of composable DXP holds for your business
3:30 - 3:40pm
Sitecore 2022 Insights
Jacqueline Baxter, Senior Digital Strategist at Sitecore, dives into practical key learnings, informative tips, and takeaways from her time in Chicago. From inclusive design and composable strategy to the metaverse and the future of digital experience, she will share all futuristic possibilities.
— Jacqueline Baxter, Senior Digital Strategist, Sitecore

4:00 - 4:15pm
The composable toolkit – the key to a future-proofed MarTech stack
Learn more about the composable future and the flexibility to compose an experience platform unique to your business, and blazingly fast performance at the Edge. See how Sitecore supports your business with an elevated cloud platform, and what benefits a MACH-powered DXP holds for your business.
— David Schweer, Vice President Product Marketing, Sitecore
Navigating through headless maze - your map to success
With the rise of modern technologies and composable, key questions arise on how to get to a future state without starting anew. Where do you start? We will explore the move to headless and composable without completing a full rebuild and throwing away your investment. We will also touch upon how to deploy multi-brand sites in significantly less time to reduce cost, improve quality, and increase consistency of the site deployment.
— Una Verhoeven, VP Global Technology – Sitecore, Valtech

Panel discussion with medmix CIO Axel Knobloch: How Sitecore's composable & managed environment makes an impact on its business
Are you worried you just can't keep up with your customers' expectations? Not sure of the value of composable? Don't miss this session when Valtech, Sitecore and medmix discuss Sitecore's newest offerings, benefits, challenges and learnings on its way to into the cloud.
— Una Verhoeven, VP Global Technology – Sitecore, Valtech
— Axel Knobloch, CIO medmix
— Kai Ebert, General Manager, Valtech Germany

About the presenters
Jacqueline Baxter
Senior Digital Strategist
Sitecore
Una Verhoeven
VP Global Technology – Sitecore
Valtech
Kai Ebert
General Manager
Valtech Germany
Jana Wichmann
Director Partnerships BX/CE/Nordics
Sitecore
David Schweer
Vice President Product Marketing
Sitecore